I..just..this...what...huh...?
....
RICK RIORDAN, HOW CAN YOU HOW DARE YOU WHAT EVEN OH MY GOD!
Oh gosh, where do I even begin?!
The book started off shakily (I'm guessing the first few chapters were written keeping solely Percy/Annabeth shippers in mind. As someone who doesn't care much about the couple one way or the other, it felt awkwardly written to me.) (Yes. I said it. Do your worst Internet.) with the Greek campers finally meeting up with the Roman campers. But Rioridan picks up pace after a misunderstanding leads to a massive war to erupt between the two.
Percy, Annabeth, Jason, Piper, Leo, Frank and Hazel end up being the seven demigods of the prophecy and continue on their journey to stop Gaea from waking up and wreaking havoc on the world, while trying to save Nico who's been kidnapped by Gaea's minions.
Without giving away much, I can safely reveal that this book has - lots of Coach Hedge (YES!), Echo and Narcissus, Fish-horses, Shrimpzilla, Dolphin-men, Hercules and a bull with a man's head, a horn that produces as much yummy food as you want, iPhone toting groupie nymphs, underground sea-monster zoo, zombie nymphs, a giant-ass spider, the Circus From Hell, Twin giants (one of whom is obsessed with ballet), Bacchus (Mr. D's (who is sorely missed) Roman version)
AND AN ENDING THAT WILL SHOCK YOU AND RIP YOUR HEART OUT!!!*
(*mild exaggeration)
Now, on to the torturous year-long wait for the next book.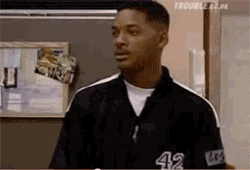 Sigh.
P.S : Teeny, tiny quibble - editing could have been a trifle tighter. All that bit with Hercules and his stupid quest, as well as the part with the nine zombie nymphs was not
really
all that necessary, in my unpopular opinion :-/
P.P.S : If you are waiting for Nico to have a major role in this book, you might want to prepare yourself to be disappointed with his blink-and-miss scenes.
P.P.P.S : LEO IS MADE OF AWESOME! If I could quote here, every single dialogue of his from every single scene he's in, I WOULD! TEAM LEO FTW!